Is PR what you really WANT?
For those looking to get into public relations may not be 100% sure that is the right career for them, this may help decide to see if it fits your personality.
Communicating with people all day is a must & is enjoyable
Taking no for a answer, rejection doesn't bother you
Work well under pressure
Organization, How well are you organized
Planning & Attending events has always been a dream
Being on the computer all day doesn't bother you
Social Media Obsession
Breaking News? Be the first to know everything that is going on
Working on the weekends
Writing is a key to communicate. Grammatically correct, of course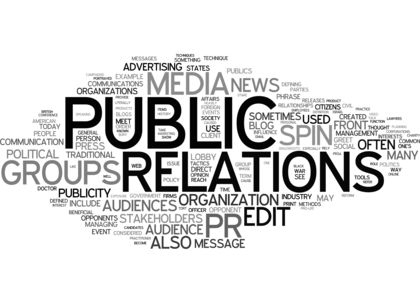 Believe it or not, anyone can become a PR person with hard-work, dedication and drive. There's no step-by-step guide, but starting off with an internship or entry-level position to get hands on experience will help determine whether or not it's the industry for you.